Dearest Friends,
A thousand thanks for dropping by our website. Please also visit our Facebook page.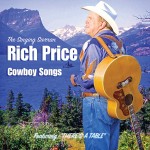 DJ's, radio stations, and listeners, a million thanks for making our first and second Adonda Records of Nashville albums, "Spirit of Yosemite" and "Cowboy Songs," number 21 and 20 respectively, on the Top 30 Cowboy/Western album charts of the Western Music Association.
Production has been completed on our third Adonda Records of Nashville CD, "Western Songs", and is due to be released in 2016.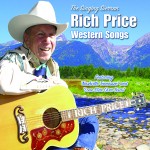 A fourth Adonda Records of Nashville CD, "Cowboy's Cowboy," is scheduled to be released in 2017.
I hope that you will enjoy your visit. I look forward to visiting with you and shaking hands with each of you in the near future.
Please contact me at rich@richpricethesingingsierran.com.
Warmest wishes always,
Rich Price, The Singing Sierran